With the development of internet and logistics, B2C on line retail is tending more mature, occupying more and more market share and becoming the main battlefield of the major merchants.

Aosion®, as an industry-leading R&D type enterprise, will not miss this chance silently, To help our clients to win this new channel, Aosion® improved ourselves from the following aspects to serve B2C retail clients better: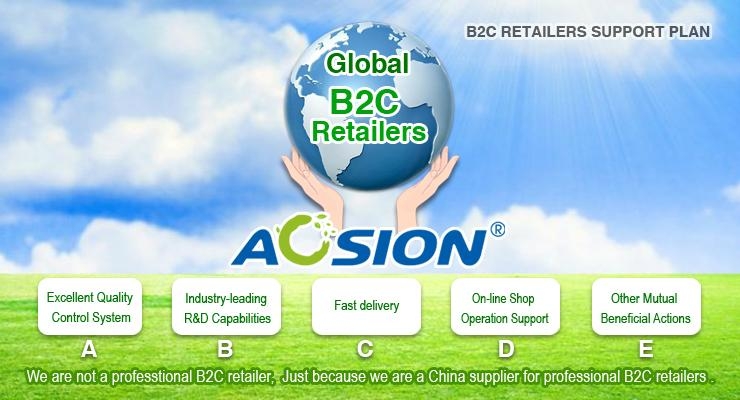 A. Excellent Quality Control System → Ensure all the products you sold out are qualified, nothing to worry about after-sales service.
B. Industry-leading R&D Capabilities → Offer new designed products continuously, keeping your shop full with attractive force all the time.
C. Fast Delivery → Optimized order processing system provides a guarantee for the order delivery, even sample or trial orders.
D. On-line Shop Operation Support → We can offer support for your shop, like image processing, banner design, etc.
E. Any Other Mutual Beneficial Actions → If you have other mutual beneficial proposals please contact us freely, we will think about and response seriously.
Aosion International (Shenzhen) Co., Ltd,
Focusing on R&D of PEST REPELLER, towards to offer people a fresh and comfortable living environment.